ABOUT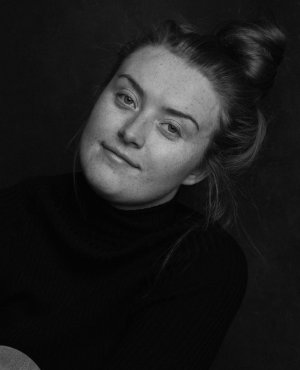 ABOUT S BRAZIER PHOTOGRAPHY

Hi there! My name is Siobhan Brazier and I am a portrait photographer based in the Vaal Triangle.
My love for portraiture began in 2014 when I picked up a camera that was lying around. Since that day, I have worked with hundreds of beautiful humans from all over the country.
My aim is to be inclusive and diverse in my work. Anyone is welcome in my studio. My promise to you is that you will walk out of here having confidence and have an increased sense of self-love and self-compassion.
MY BACKGROUND AS A PHOTOGRAPHER
I started off modeling at my local modeling school in 2015. During this time I picked up a 12 year old camera and started shooting random things around the house, my brother and my best friend. If you scroll back on my Instagram enough, you will find it!
I slowly started shooting more people, like matric farewells and photographs of my friends. At the time, Instameets were extremely popular. Instameets were a bunch of Instagram photographers who meet up with models and take portraits.
I started growing my following and people started taking notice of my work. I shot more creative work with models in 2016.
As I went to university at NWU in 2017, I took photos of graduations, matric farewells and corporate shoots. This continued until I graduated in 2019 with my a Bachelors of Arts degree in Communications. It was a struggle juggling university and my ever-growing business.
In 2020, I moved back to Vanderbijlpark. I was supposed to have my "big break" in weddings. Unfortunately, Corona came around and that was halted.
In June 2020, my friend asked me to take some studio photos of her. I had no studio so I had to DIY it. After posting them, many people asked for studio shots. And that was the launch of my studio. In less than a year, I grew my photography studio to a full-blown studio with consistent clients and I am now still shooting weddings on the side!